We at Faith Baptist love our Missionaries and their families! We believe that the Lord has blessed our small church due to our support of Missionaries. Here is the list of Missionaries we currently support:






Growing Strong in God's Word

Thy word have I hid in mine heart, that I might not sin against thee.

Psalm 119:11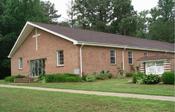 John & Debbie Anderson

Connie Anderson



William Benegas



Henery & Victoria Benach           

Brent & Selina Bergey                

Carl & Marie Bernard


Glenn & Anne Browder               

Miss CoCo Chan



Brian & Amanda Collins              

Miss Tatiana Corderio                 

Joel & Cynthia Dickens               

Nap & Shirley Donado

Nathaniel & Ginger Ensley

Perry & Barb Gibson

Carl & Michelle Gormley

Keith & Kelly Hamilton

Gene & Nelly Harmon

Larry & Cindy Harrison

Jim & Becky Heberle

Mike & Jen Helton

Kirk & Kathy Hickock

Charles & Nina Holblitz

Paul & Sarah Johnson

Kevin & Jessica Jones

Randall & Linda Jordan

Frank & Susan Kinsey

Walt & Eloise Kirkman

VAIB

Matt & Sarah Litson

David & Julie Loop

Matias & Mery Mojica

Matias Mojica Jr

China

Haiti

Bolivia

Jewish Outreach

South Africa

Quebec

Missions Helps

Trinadad/Tobago

Zambia

Brazil

Brazil

Philippines

Wyoming

Japanese Outreach in WA State

Philippines

Ireland

China

Mexico

Australia

Spain

Brazil

Georgia (USSR)

Japan

Russia

Home Helps

Costa Rica

Arkansas

Virginia

Canada

Portugal

Santa Cruz, Bolivia

Santa Cruz, Bolivia

Samuel & Carla Owens

Rod & Barbara Parrott

Miss Kerri Phillips

Yura & Wendy Popchenko

Mike & Tammy Ring

Nathan & Sarah Ring

Brent & Franci Rochester

Isaac & Angela Rochester

David & Bong Russell

Gregg & Angela Schoof

Andy & Lisa Simpson

Alan & Elena Sutphen

Tommy & Jo Ann Tillman

Marvin & Sandy Tobin

Doug & Roberta Weed

Ben Jr & Anita Wharton

Ben Sr & Edie Wharton

Ken & Heather Wheelock

Miss Pamela Wieler

Miss Ethel Wilson

Jon & Larissa Zwingel

Christian Law Association

Durham Rescue Mission

Macedonia Printing Ministry

Macedonia Home Office

Maranatha Home Office

Roloff Homes for Adults

Georgia (USSR)

Military Ministry

Uganda Orphanage

Ukraine

Brazil

Brazil

USA/Canada

USA/Canada

S. Korea

Rwanda

Taiwan

Uganda

Mongolia/Thailand

Spanish Outreach in VA

Mexico

El Paso Texas

South Carolina

Ecuador

Uganda Orphanage

Japan

St Petersburg Russia

USA

USA

USA

Missions

Missions

USA